You don't ride a bike without them. Sunglasses might as well be a chain, tire or saddle. Okay you don't actually need them to ride. But when was the last time you rode without them? Probably forgot'em, right. I recently had the opportunity to review the Evil Eye Halfrim Pro by adidas. I'll cut the quick. They could be the nicest sunglasses to ever perch upon my sniffer. After field testing riding with them for about 3 weeks I came away more than impressed. Two categories really jumped out at me. Function & lens clarity.
Profile.
They come in two sizes. This is the S (small). Designed to wrap and protect.
I have never worn sunglasses with such adjust-ability.The nose piece adjusts to be more/less wide with the double snap bridge. This allows the glasses to either sit closer and lower or higher and away from the face. If you are a sweater like me that is significant.
Have you ever wished your glasses fit a little different while riding in the drops? The arms tilt up or down from neutral adjusting the tilt of the lenses. Again another brilliant design to personalize fit.
Straight forward lens change design. See the adidas logo.
Slide it back and…
Done!

The Halfrim Pro comes with two lenses. The amber is one of my favorites because it's so versatile.
Check out the frame material above the lenses. It does two things for me. #1 reduces sweat build up on the lenses. I can go for a much longer time without sweat/salt build up. #2 I don't feel wind on my eyes keeping them moist & protected. For someone who sweats annoyingly too much #1 is huge. 
The final test. A biggie. Do they hook up well with my helmet (GIRO). YES! I can plug'em in and lean forward without fear. Ever take a nature break and lean forward only to watch your sunglasses fall out into…well ahh..the area..where you..ahh..they hook up well and stay hooked up. 
CLARITY
I'll be brief. The first thing I noticed when I put them on is my vision was more precise, even better. It was akin to needing glasses and finally getting some. Very sharp. Whatever voodoo technology is built into the lenses really works. You can go here to find out about the science behind the lenses.
Whoa, you don't see that very often these days. Made in China Austria.
FINAL THOUGHTS
The Evil Eye Halfrim Pro screams of German design with a huge emphasis on function and fit. It just so happens that they look super cool to. My first ride with them netted my first complement. Okay so looking cool is a sidebar, right? We all know PRO style is a part of cycling culture. Ha! You laugh at me. Well let me ask you two questions. Do you shave your legs? Why? Okay…PRO style is a part of cycling culture. The Evil Eye Halfrim Pro's are top-shelf and in my opinion worth the coin if you are someone who loves PRO style sunglasses. Keep in mind you are not getting glasses that only look cool but there is a heap of functional design packed in as well. I only scratched the surface with this review. A big thanks to my friend who works closely with adidas and asked me to review this product for him.  
Cost
$160-$230
Where can I find them? Sam's Club. Surprisingly not many local bike shops carry the adidas range. They have a larger presence in the running scene.
Locally
Rush Running http://www.rushrunning.com/index.html
Fleet Feet http://www.fleetfeetfayetteville.com/
On-the-line
Amazon http://www.amazon.com/adidas-evil-eye-halfrim-pro/dp/B004NXZ5SC
Wiggle http://www.wiggle.com/adidas-evil-eye-halfrim-pro-sunglasses/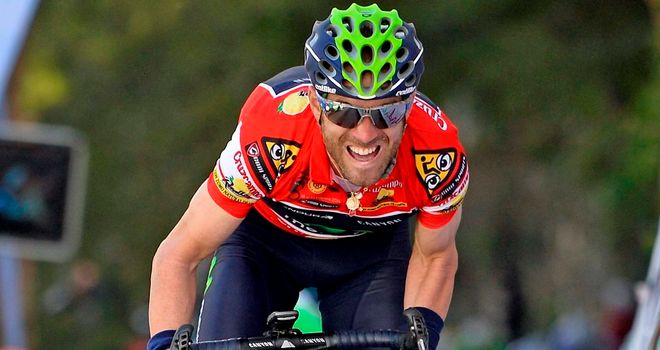 I pretty much look like this guy if you are wondering.